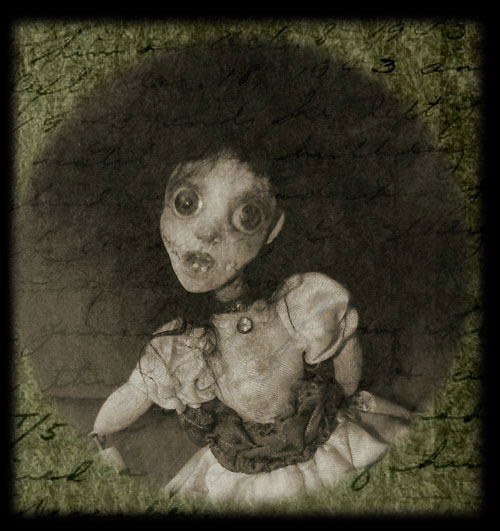 This is the ghost of Annabel Lee
who on her deathday got stuck at thirteen.
her deathday occurred two centuries ago
with Percy, her brother, who's eleven or so.
Annabel Lee thinks she doesn't belong
and does have a talent for doing things wrong
the other ghost children know that it's true
and have plenty of stories they could tell you
~*~

Born to a travelling family Annabel's life was carefree and unstructured.
She had her mother's looks, striking talents and peculiar genes, but not her confidence.

Mother and daughter were very close.
One day a sudden and terrible illness did the impossible, it took Annabel's mother away.
There was only Papa and Percy now.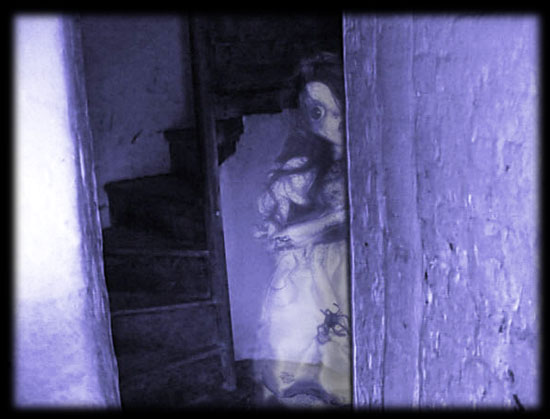 Humiliation
Annabel hated the work her father did, an entertainer at garden parties and débutante balls. Momma had been his assistant and would help him with his costumes and makeup, but now the job was Annabel's. And though part of her wanted to help him, most of her wanted to hide.
She had one nice dress and she had to wear it. Compared to the young ladies gliding around in satin and lace she looked shabby and poor. They laughed and pointed at her wild hair. They insulted her bruised knees. Some girls remarked about her handsome father. They called him delicious.
It was all too much.


click the photo to see more of Annabel Lee with brother Percy
No wonder she became moody and obstinate in death as in life, and the older ghost children avoided her.
Only Percy and the little ones saw beyond the gruff facade.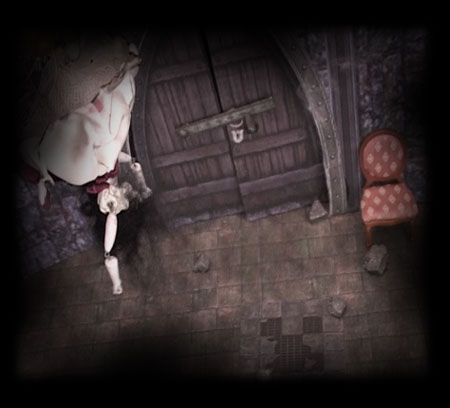 Annabel Lee spent much of her time alone, wandering the ruins of Ravensbreath Castle and dangling from the chandelier in the Great Hall.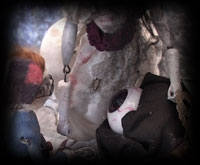 The power of the Ogre's Eyeball.............
in the hands of an angry Annabel Lee is a dangerous thing. The Ogre's Eyeball was responsible for transforming Gweena Madalaine into a Rat girl.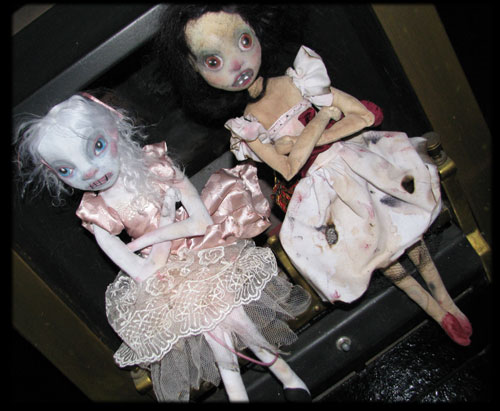 Though Annabel Lee had no time for Gweena Madalaine, she was not without regret for her terrible action. Though she never let on, the times she saw Ratgirl dancing alone or wandering the castle hallways with her lips sewn jaggedly together and her pink tail dragging slowly across the mouldy stone floors, the pangs of guilt struck her hard as stone and she'd wish the damage could be undone.
But if it could she didn't know how.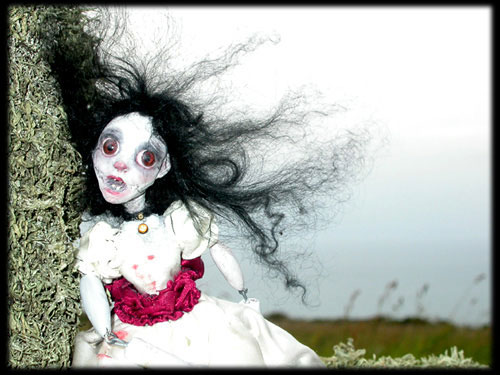 When the Ogre's Eyeball came out no one was safe. Not even Annabel Lee.
Their movies
Have you watched Annabel's crazy bogey monster nightmare?

Annabel's nightmare, is a scary, creepy, dopey and stinky peek inside their strange world.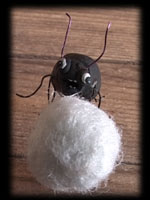 Annabel's waking days aren't any different than her nightmares.
Singing stinkbugs are common as flies in the ghost orphan's realm.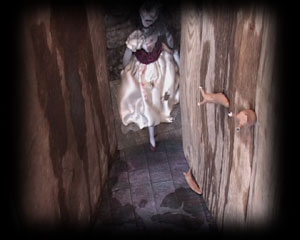 Here she is taking a shortcut in the dungeon through the Valley of Slugs and hating every minute of it. Unlike little Molly who loves playing in the slime, as long as ghouls aren't performing one of their rituals.

slugs! ugh!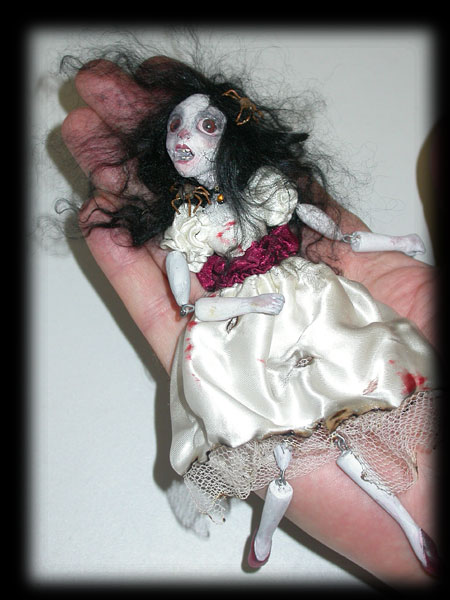 the bogey monster

The world of the spirit children was a topsy-turvy one indeed.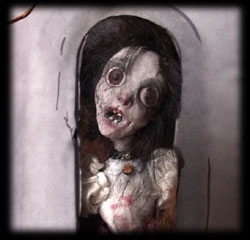 A very hazy line separates Annabel Lee's nightmares from the world on Ravensbreath Island.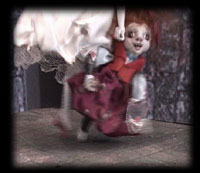 But sadly that world will come to an end if something doesn't stop them from fading for good.
(Song 'Not While I'm Around', from Sweeney Todd)
More nonsense from Annabel Lee, this time shared with Toby, Tinker and Molly. It's a musical misunderstanding. Also a word about the Ghost Orphans from a scary man called Mr Oood.
Speaking of Mr Oood., here is a secret page to him.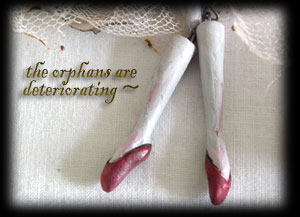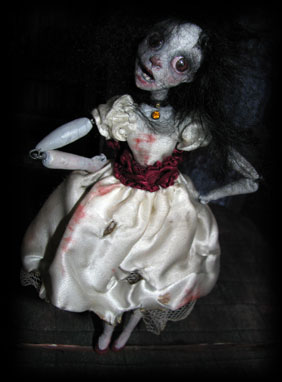 There is much more to Annabel's story and will be revealed in the ghost orphan's book.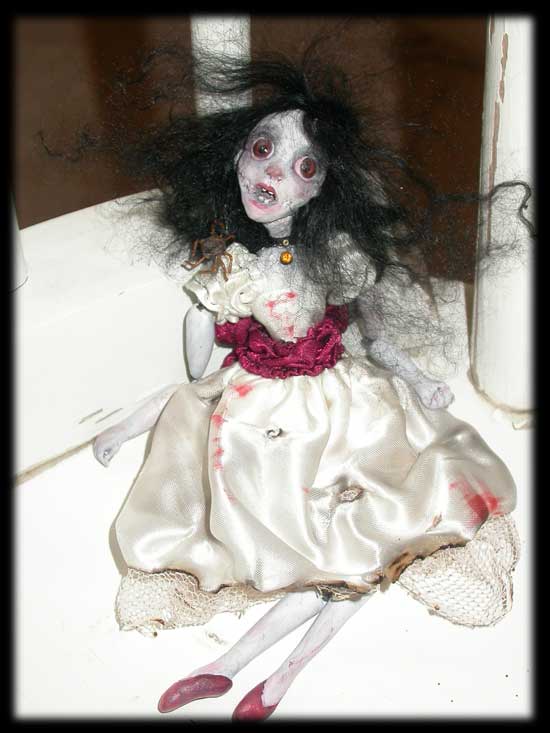 Annabel Lee will haunt you forever


Ravensbreath

&

Ghost Dolls

brand © 2004-2017 All Rights Reserved