Click on one of their dolls to visit their room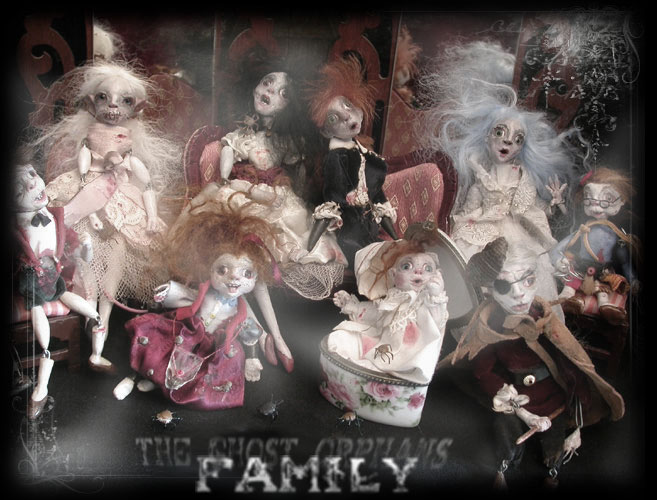 Here they are, the ragamuffins in their doll form. The Ravensbreath ghost children. The poor forgotten nine. Two hundred long lonely years they have haunted the ancient halls of Ravensbreath Castle, unable to leave, prisoners trapped in the desolate ruins on an island hidden in a secret realm.
As you look at the ghost children you will see the sad state they've gotten into. Their once fashionable clothes are frayed and soiled with rat guts and slime and burned and singed beyond any hope by Annabel Lee's unwieldy and treacherous Ogre's Eyeball talisman.

The fate of the orphans is dismal, no denying. They are deteriorating and already fading away.
But hope is not entirely lost. With help from the outside and the strength of their own unique magic they may escape their prison asylum before vanishing forever.
All will be revealed in the stories of the ghost orphans of Ravensbreath Castle.
Visit the ghost children in their rooms to learn more about them.
we will haunt you forever